Welcome to Your Dedicated
Resources Page
Ready to stand up for your community and push back on extremism? We're here to help!
Below you'll find all the tools to make your group successful and impactful, whether you're just getting started or already highly skilled.
If you have questions about TroubleNation and would like to collaborate, schedule 1:1 time with us by clicking this link or shoot us an email at TroubleNation@redwine.blue
Promote your group and connect with TroubleNation leader across the country with Group Services.
Relational Organizing Training
At Red Wine & Blue, we are all about relational organizing — the simple, proven concept that people talking to their friends and family is more effective than strangers talking to strangers. Relational organizing is the most effective way to spread a message, persuade someone, and to get people to show up to vote. Below you'll find training about relational organizing and how you can use it to enhance your group's impact.
What is Relational Organizing?
Crafting Your Story of Self
Knowledge breeds Confidence.
Confidence breeds Action.
Need a civics refresher or want the 411 on the extremist landscape out there? We'll give you the knowledge so you can feel confident in your advocacy. Don't see something you're looking for? Let us know!
HCR: Why 2023 is Make-or-Break for 2024
The Latest on Extremist Groups in America
The Momentum Towards 2024: How We Build Power
Government 101: Everything We Forgot From High School
Build Your Economy Confidence with Shereen Boyer
Advanced Advocacy and Organizing Trainings
Once you've mastered the basics, you'll want to take your group's advocacy and organizing to the next level so you can maximize your long-term power. Whether you want guidance on strengthening your leadership team, talking to the media, or raising funds, we've got you. We're continually adding trainings, so keep checking back for more!
Comms 101: Handling Tough Topics Like a Pro
How to Speak at a School Board (Like a Pro!)
Protecting Your Mental Health During Advocacy
Become an expert in the issues affecting us
Extremist political attacks on our families, our kids, and our schools are constant and can feel overwhelming. But guess what? Most Americans don't agree with these extremists. Ensure you are educated about these issues so that we can bring common sense back.
Reproductive Rights
With the overturning of Roe v Wade in June 2023, abortion access and reproductive rights are in jeopardy in many states. Use the resources in this section to educate your group about the issue.
Event Recordings
The Intersection of Faith and Reproductive Rights
The Economics of Abortion with Shereen Boyer
A conversation with Dr. Beene
The Suburban Women Problem Podcast
S3 E25: "Women Talking About Their Dobbs Again (with Renee Bracey Sherman and Jen Perez)"
---
Personal Stories
Nicole's Story
Amy's Story
Sherry's Story
Understanding Reproductive Rights
Banning Abortion Isn't Just About Healthcare
Amanda Zurawski on Abortion Activism
What Are Abortion Pills?
School Board & Library Extremism
Book bans and extremist takeovers of school boards do not represent mainstream moms (and dads). Learn how your group can stand up to these attacks.
Event Recordings
Defeat Book Bans at the Ballot Box w/ Angie Thomas
Troublemaker Training: Book Ban Edition
Troublemaker Training: Who is Behind Extremist School Board Policies?
How to Speak at a School Board (Like a Pro!)
What the Heck Does a School Board Do?
SWEEP Salon: Critical Race Theory (CRT)
Let's Talk About Sex (Ed!)
The Suburban Women Problem Podcast
The Cost of Extremism –– The Problem with School Vouchers
---
Personal Stories
Elisa's Story
Jennifer's Story
Florida Teacher's Story
Anusha's Story
Lyndsie's Story
Heather's Story
Conversations
A Conversation About Pennridge School District
A Conversation About Sparta School District
A Conversation with Librarian Carrie Wardzinski
Understanding SCHOOL BOARD & LIBRARY EXTREMISM
Moms for Liberty Doesn't Know What Liberty Actually Means
A Georgia Teacher Got Fired for Reading a Book
A Banned Book Saved a Child's Life
Anti-Racism and DEI
Racism in this country is on the rise — whitewashing history lessons and abolishing DEI programming. This is not ok — learn how your group can help.
Event Recordings
Anti-Racist Education: Why Extremists Fear It and We All Need It
Ask Me Anything: Teaching Race and Equity in Schools
SWEEP Salon: Critical Race Theory (CRT)
The Suburban Women Problem Podcast
S3 E16: "We're a Salad, Not a Melting Pot (with Liz Sohyeon Kleinrock and Erika Marquardt)"
---
Personal Stories
Malynda's Story
Adrienne's Story
LGBTQ+ Rights
It feels like every day news breaks about yet another anti-LGBTQ+ policy being proposed or enacted by extremist state legislatures across the country. Learn how your group can help support the LGBTQ+ community.
Event Recordings
Ask Me Anything: What You Can Do to Support LGBTQ+ Youth
SWEEP Salon: All You Need to Know About Gender-Affirming Care
The Suburban Women Problem Podcast
S2 E4: "Books Over Boogeymen (with Charlotte Clymer and Lesléa Newman)"
---
Personal Stories
Alejandra's Story
Nathan's Story
Cress & Carley's Story
Ronna's Story
Understanding LGBTQ+ Rights
A Short History on Drag Artists
Gun Violence Prevention
Mass shootings in this country happen almost every day, yet our legislatures do nothing about it. Our kids are continually forced to revisit the trauma during active shooter drills in schools. When will enough be enough? Learn how you can have an impact.
Personal Stories
Ashbey's Story
Lisa's Story
Conversations
A Conversation with Brett Cross
A Conversation with Fred Guttenberg
A Conversation with Shannon Watts
Parenting
So-called "parents' right" extremists are trying to control our families. Let's not let them win! See below for how your group can stand up to these attacks.
Event Recordings
The Science of Raising 21st Century Kids (AKA Kids Who Aren't A**holes)
The Suburban Women Problem Podcast
S3 E17: "Mainstream Parents Are Calling BS (with Chasten Buttigieg and Katie Paris)"
---
Understanding Today's Parenting Issues
The Extremists Are Scared of Empathy
Talking to Kids About Tough Topics
Talking to Kids About LGBTQ+ Identities
Book Ban Busters
Extremist politicians and outside groups are attacking our kids' education. In fact, they've become SO extreme that they've resorted to book banning. Well, suburban women aren't having it. Join us to make sure our kids get an honest and accurate education.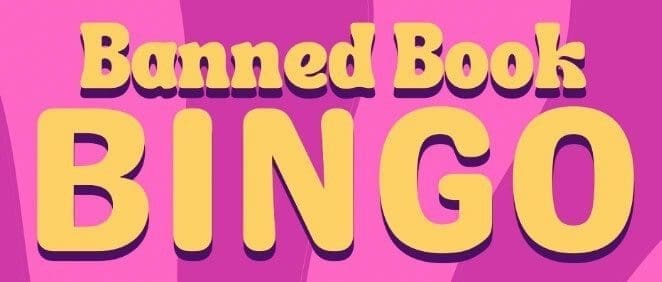 Banned Book Bingo
Repetition is sometimes the best way to learn a bunch of facts at once. And what game is better for yelling out numbers – err, book titles – than Bingo. Host a fun event where you can learn about each of the most banned books of the last couple years.